OPPTICA is a wholesale of trade and service department of optical goods and medical tools that has become one of the main players of the industry in the Baltic States. OPPTICA offers its customers the best portfolio of products and services for competitive prices, ensuring a unique quality of services with the most advanced technologies, for example, Fundus cameras, pigment meters, a tear film meter, perimeter of the field of vision, etc.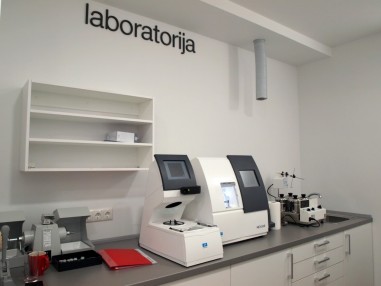 Professional and experienced service team of OPPTICA provides full service in Latvia, Lithuania, Estonia, Russia, Belarus, beginning with sale and implementation, providing training, warranty and after-warranty service, as well as repair services.
Offer of OPPTICA everyday and exclusive products and services:
Ophthalmic lenses — Essilor (LV), Nikon, Kodak, Seiko, Jet-Star (Baltics) Opptica private label marking, Essilor group;
Contact lenses and lens care products — Alcon, Coopervision-Baltics;
Frames and sunglasses — economic and medium, as well as Private Label products directly from the factory;
Accessories — Centrostyle (distribution), Hilco;
Laboratory services - making of glasses, laser welding and repair.
OPPTICA sells and services instruments and equipment of the following manufacturers:
Essilor (lens edging systems, laboratory equipment, optometry-ophthalmology);
Tomey Corporation (optometry-ophthalmology);
Keeler (optometry-ophthalmology);
ARC lasers (ophthalmology);
Meccanottica Mazza (refraction units);
Huvitz (optometry-ophthalmology);
Centrostyle (laboratory equipment, materials and instruments);
iCare (imaging systems, perimeters, IOP tonometers).
Contacts:
EDIJS OZOLS OZOLIŅŠ
HEAD OF WHOLESALE DEPARTMENT
EDIJS.OZOLS.OZOLINS@OPPTICA.EU
NORMUNDS ŠACS
HEAD OF EQUIPMENT SALES DEPARTMENT
NORMUNDS.SACS@OPPTICA.EU